Profile
GICLEES
Giclee prints on canvas are quickly becoming the new standard in the fine art industry and are widely embraced for their astonishing quality and realism by major museums, galleries, publishers and artists.
They are the closest replication of original paintings that is currently possible.
We produce canvas giclees of Nicolas Trudgian's artwork to the highest standards. They are the same size as the original painting and when viewed and hung on walls it is very difficult to distinguish them from the real thing!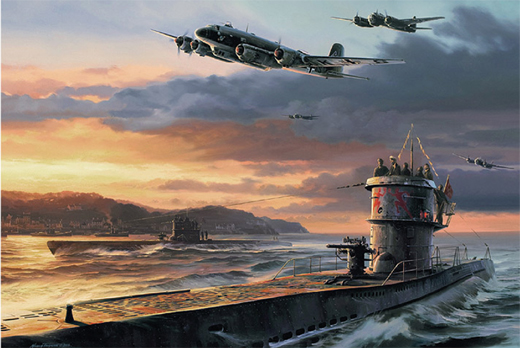 Giclees are produced from a master digital scan of the painting and retain all the detail, colour intensity and subtlety of the original painting. We have made available a very limited number of giclees of Nicolas Trudgian's most recent work. They are printed on the highest quality giclee canvas and can be purchased 'stretched' or 'unstretched':
Stretched canvas giclees - on wooden formers with picture cord attached, ready for hanging.
Unstretched canvas giclees - rolled for cheaper shipping overseas. Can be easily stretched by your picture framer.
Visit our Store to discover which paintings are still available using this fantastic process.