"September Victory"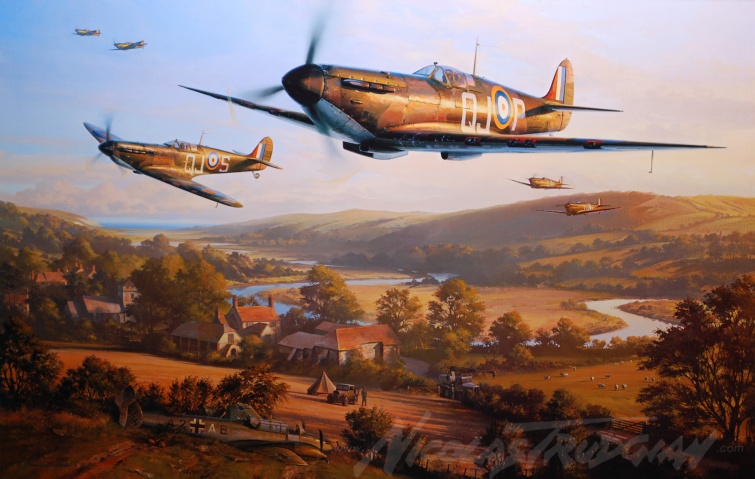 Print Editions

Standard
SIZE 33" x 24"
LIMITED EDITION PRINT by Nicolas Trudgian

Spitfires of 92 Squadron hedge-hop back to Biggin Hill after combat on a late summer evening, 1940. Below, RAF service crews prepare to collect the spoils of war. With the Battle of Britain at its zenith, victory is in sight.

Published in 1993.
Each print is numbered and signed in pencil by Nicolas Trudgian and is issued with an original certificate of authenticity from the publisher.
Standard Edition print run 1000

£75.00

$94.50