"Safe Haven"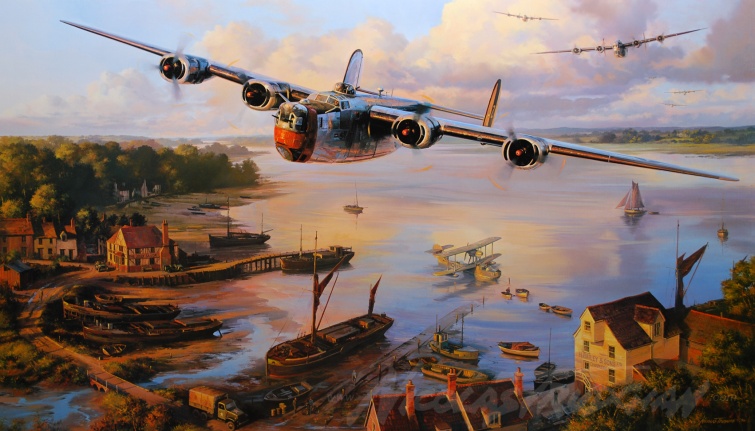 Print Editions

Standard
Artists Proof
Remarque
SIZE 36" x 24"
LIMITED EDITION PRINT by Nicolas Trudgian

Shadows lengthen on an autumn afternoon in 1944 as B24J Liberators, returning from a raid, safely cross the English coast above a tranquil Suffolk estuary. Beneath them, an air-sea rescue amphibian prepares to disembark a fortunate airman, rescued earlier following ditching in the North Sea.

Published in 1994.
Each print is numbered and signed in pencil by Nicolas Trudgian and is issued with an original certificate of authenticity from the publisher.
Standard Edition print run 1000

Signed by four B-24 Aircrews

Philip Ardrey
John Brooks
Bill Cameron
Al Shower

£95.00

$119.70

Artists Proof Edition print run 100

Signed by four B-24 Aircrews

Philip Ardrey
John Brooks
Bill Cameron
Al Shower

£155.00

$195.30

Remarque Edition print run 50

Signed by four B-24 Aircrews

Philip Ardrey
John Brooks
Bill Cameron
Al Shower

£325.00

$409.50