"Return Of The Hunters"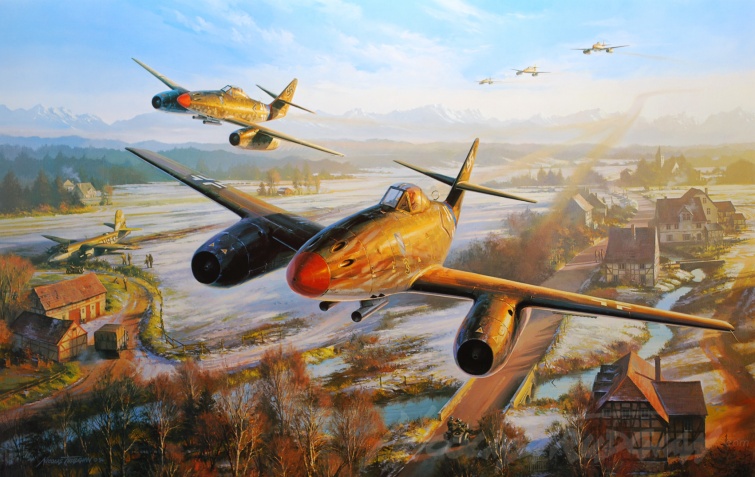 Print Editions

Standard
Remarque
SIZE 33" x 24"
LIMITED EDITION PRINT by Nicolas Trudgian

Messerschmitt Me262 jets of JG7 return home after intercepting an American raid on Munich air bases, Bavaria, 1945.

Published in 1995.
Each print is numbered and signed in pencil by Nicolas Trudgian and is issued with an original certificate of authenticity from the publisher.
Standard Edition print run 1250

Signed by

General Adolf Galland
Major Erich Rudorffer
Leutnant Fritz Tegtmeier

£250.00

$315.00

Remarque Edition print run 50

Signed by

General Adolf Galland
Major Erich Rudorffer
Leutnant Fritz Tegtmeier

£355.00

$447.30