"Mustangs Over Mediterranean"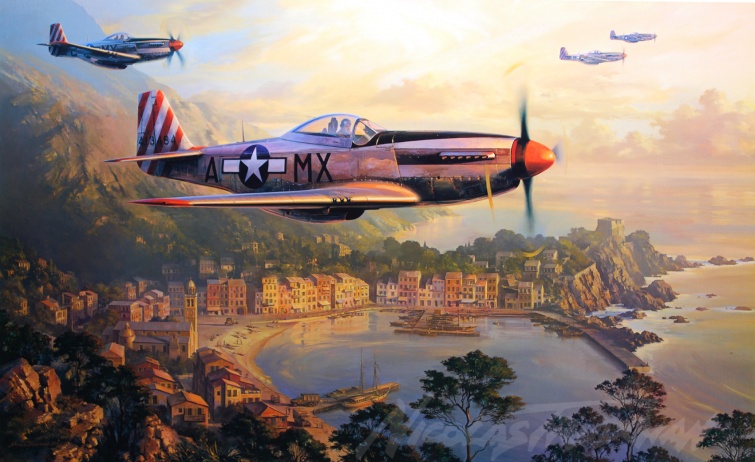 Print Editions

Standard
Artists Proof
Remarque
SIZE 34" x 24"
LIMITED EDITION PRINT by Nicolas Trudgian

P-51 Mustangs of the 31st Fighter Group head out over the Riviera coastline on an evening patrol, Italy 1944.

Publised in 1993.
Each print is numbered and signed in pencil by Nicolas Trudgian and is issued with an original certificate of authenticity from the publisher.
Standard Edition print run 1250

Signed by four Fighter Aces of the 15th Air Force.

Captain Jim Brooks
Bob Curtis
Colonel Bob Goebel
George Loving

£75.00

$94.50

Artists Proof Edition print run 125

Signed by four Fighter Aces of the 15th Air Force.

Captain Jim Brooks
Bob Curtis
Colonel Bob Goebel
George Loving

£135.00

$170.10

Remarque Edition print run 50

Signed by four Fighter Aces of the 15th Air Force.

Captain Jim Brooks
Bob Curtis
Colonel Bob Goebel
George Loving

£325.00

$409.50