"Tiger Tiger"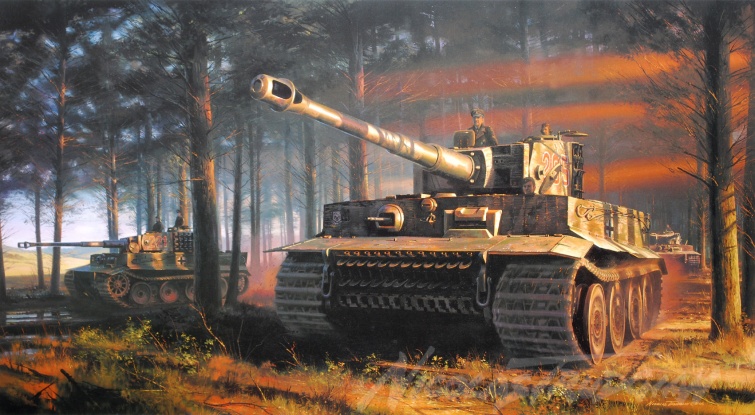 Print Editions

Standard
Artist's Remarque
SIZE 27" 18.25"
LIMITED EDITION PRINT by Nicolas Trudgian

Tiger tanks of 2nd Kompanie SS Panzer Battalion 101 under the command of Obersturmfuhrer Michael Wittmann, the most successful tank 'ace' of WWII, prepare to engage advancing Allied armour, shortly after D-Day, June 1944.

Published in 2006.
Each print is numbered and signed in pencil by Nicolas Trudgian and is issued with an original certificate of authenticity from the publisher.
Standard Edition print run 400

Signed by

Obergefreiter Henry Metelmann

£135.00

$170.10

Artist's Remarque Edition print run 50

Each print has a unique original pencil drawing inscribed on it by the Artist, which can be drawn to your own specifications. Drawing size approx. 5" x 2".
When placing your order please specify your drawing requirements or whether you would like Nicolas to design it for you.
As this is a bespoke order please allow up to 4 weeks before shipping.

Signed by

Obergefreiter Henry Metelmann

£265.00

$333.90