"Guardians of the Thames"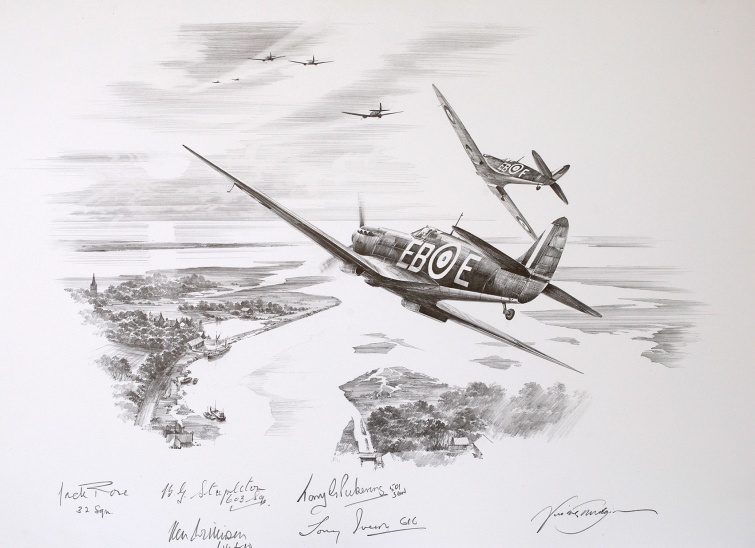 Original Pencil Illustration
SIZE Paper size: width 45cm x height 32cm (17.5" x 12.5")
ORIGINAL PENCIL ILLUSTRATION by Nicolas Trudgian

This is the large multi-signed original drawing which was featured on page 69 of Nicolas Trudgian's 'Aviation Sketchbook'. It shows Spitfires of 41 Squadron from Hornchurch, Essex as they intercept Heinkel 111s heading back to the Continent after bombing London during the Blitz in late September 1940.

Signed by five Battle of Britain pilots:

Basil Stapleton 603 Sqn
Ken Wilkinson 616 Sqn
Tony Pickering 501 Sqn

Tony Iveson 616 Sqn
Jack Rose 32 Sqn

£1,175.00

$1,480.50
The original illustration is signed in pencil by Nicolas Trudgian and is issued with an original certificate of authenticity.