"Sukhoi Su27 'Flanker'"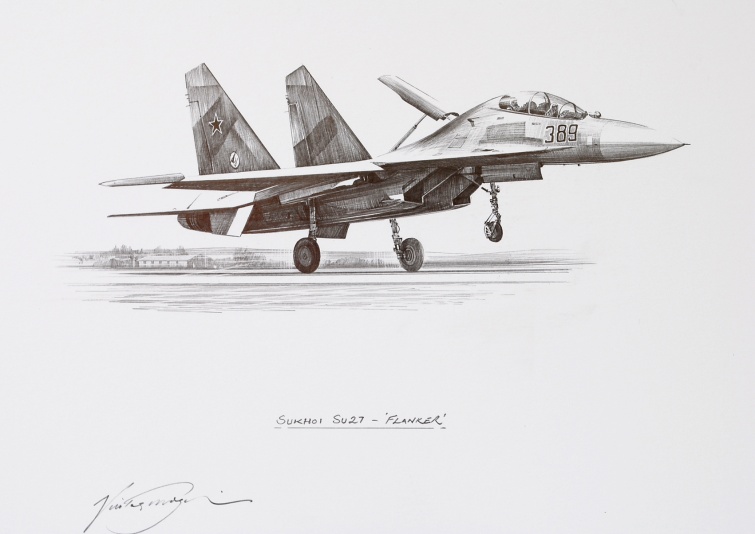 Original Pencil Illustration
SIZE 17.5" x 12.5"
ORIGINAL PENCIL ILLUSTRATION by Nicolas Trudgian

This is the original drawing which appeared on page 79 of Nicolas Trudgian's 'Aviation Sketchbook'. It portrays a Russian Sukhoi Su27 'Flanker' landing at its airfield after a mission.

Image width: 22cm (9")

£285.00

$359.10
The original illustration is signed in pencil by Nicolas Trudgian and is issued with an original certificate of authenticity.