"Trouble In Paradise"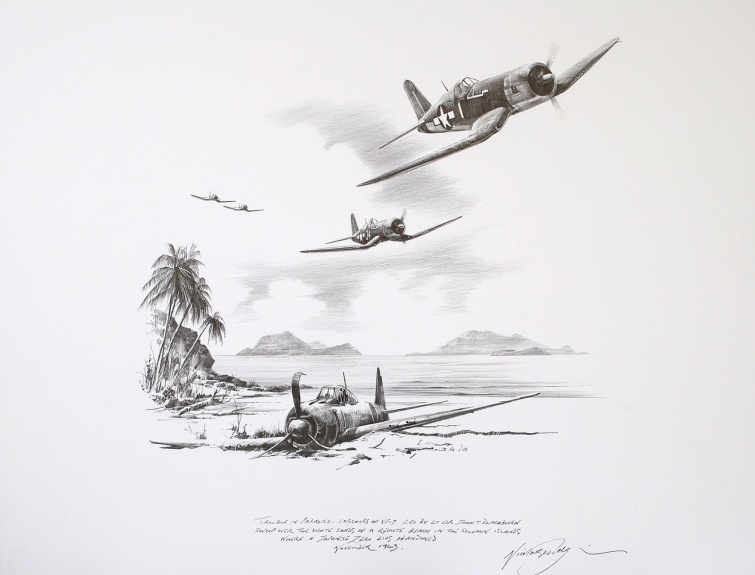 Original Pencil Illustration
SIZE 17.5" x 12.5"
ORIGINAL PENCIL ILLUSTRATION by Nicolas Trudgian

This is the original drawing which was featured on page 110 of Nicolas Trudgian's 'Aviation Sketchbook'. It includes text, hand written by the Artist, which reads, "Trouble In Paradise. Corsairs of VF17 led by Lt. Cdr. John T. Blackburn sweep over the white sands of a remote beach in the Solomon Islands where a Japanese Zero lies abandoned. November 1943."

Image size: width 22cm x height 24cm (9" x 9.5"). Paper size: width 45cm x height 32cm (17.5" x 12.5")

£595.00

$749.70
The original illustration is signed in pencil by Nicolas Trudgian and is issued with an original certificate of authenticity.