"Duke's First Victory"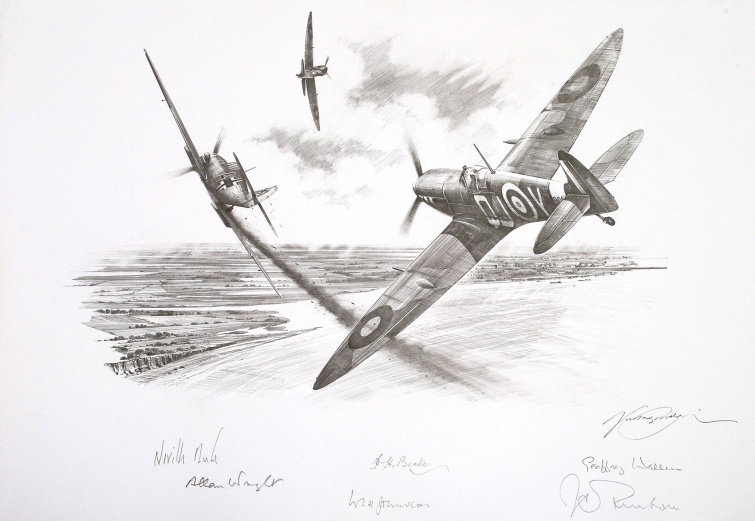 Original Pencil Illustration
SIZE 13" x 8" image area on an A3 sheet
ORIGINAL PENCIL ILLUSTRATION by Nicolas Trudgian

On the 25th June 1941, Pilot Officer Neville Duke, flying as wingman to Flight Lt Allan Wright, claims his first victory, a Bf109F, over the French coast near Dunkirk. A large, dramatic pencil drawing which was the original for one of the companion prints to Nicolas Trudgian's 2008 'Aviation Sketchbook'. Signed by six famous pilots, including no fewer than five from the renowned 92 Squadron.

Signed by

Neville DUKE 92 Squadron
Allan WRIGHT 92 Squadron
Geoffrey WELLUM 92 Squadron

Walter JOHNSON 92 Squadron
Percival BEAKE 92 Squadron
John FREEBORN 74 Squadron


£750.00

$945.00
The original illustration is signed in pencil by Nicolas Trudgian and is issued with an original certificate of authenticity.