"Normandy Fighter Sweep"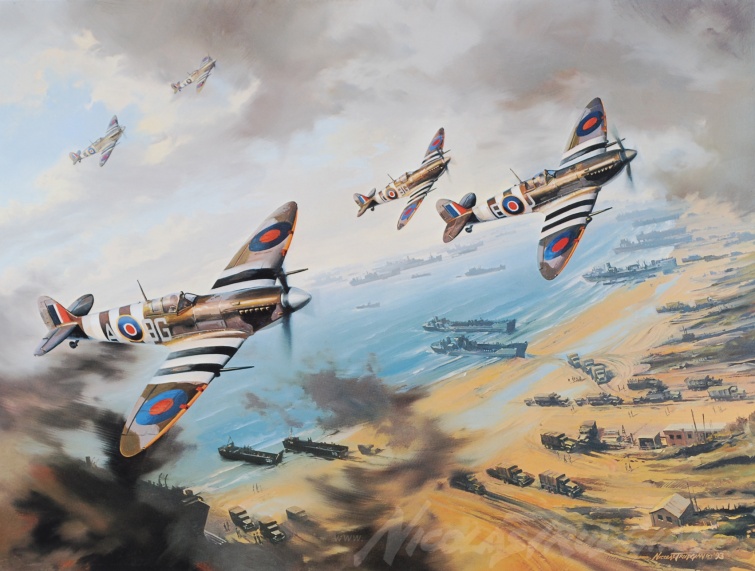 Print Editions

Standard
SIZE 16" x 13"
LIMITED EDITION PRINT by Nicolas Trudgian

A limited edition print made from artwork produced for the Royal Mail in order to be used as a stamp commemorating the 50th anniversary of D-Day in 1995.

Allied top-scoring fighter ace, Johnnie Johnson leads his Canadian Wing Spitfires over the beaches on D-Day, June 6th, 1944.

Published in 1994.
Each print is numbered and signed in pencil by Nicolas Trudgian and is issued with an original certificate of authenticity from the publisher.
Standard Edition print run 2500

Signed by

Air Vice-Marshall Johnnie Johnson

£45.00

$56.70