"Richthofen's Flying Circus"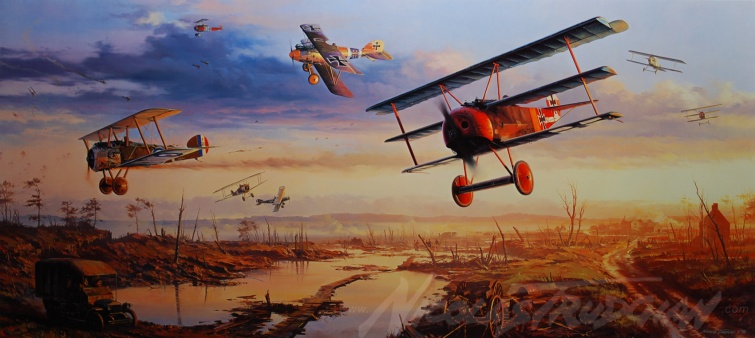 Print Editions

Standard
Artists Proof
Remarque
SIZE 38" x 22"
LIMITED EDITION PRINT by Nicolas Trudgian

Fokker Triplanes and Albatros fighters of JG-1, under the command of 'The Red Baron', in a low-level dogfight with British fighters, over the lines at Cambrai, March 18th, 1918.

Published in 1998.
Each print is numbered and signed in pencil by Nicolas Trudgian and is issued with an original certificate of authenticity from the publisher.
Standard Edition print run 600

£80.00

$100.80

Artists Proof Edition print run 60

£135.00

$170.10

Remarque Edition print run 25

£325.00

$409.50