Profile
Welcome to the official site of Nicolas Trudgian. He exploded onto the art scene at the end of the 1980's and has established himself as one of the world's leading aviation artists. >> more
New Original Drawing For Sale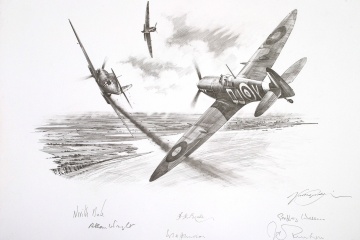 "Duke's First Victory"
On the 25th June 1941, Pilot Officer Neville Duke, flying as wingman to Flight Lt Allan Wright, clai >> more
Collectors Club
Sign up to receive latest news and exclusive print release information >> more
Latest News
THANK YOU!!
A big thank you to all who visited the gallery at Duxford - Flying Legends and made the weekend such a great success. >> more
Free print with your first order
'HELPING HAND' by Nicolas Trudgian

You will receive this Nicolas Trudgian print FREE when you place your first order (while stocks last).

Helping Hand
Giclees
Find out just how this fantastic process makes the most accurate reproductions of Nicolas's original paintings ever seen >> more

Snow warriors
Store
Kursk - Clash of steel

Ardennes Offensive
BUY or ORDER Nicolas Trudgian limited edition prints securely online through our store >> more
Archive
Spitfire country

Stormclouds gather
View sold out and rarely seen Nicolas Trudgian limited edition prints in our archive gallery >> more
Originals Gallery
Send a photograph of your Nicolas Trudgian original remarque, drawing or painting and we will display it in our originals gallery >> more
NEW RELEASE - "Defenders of Bastogne"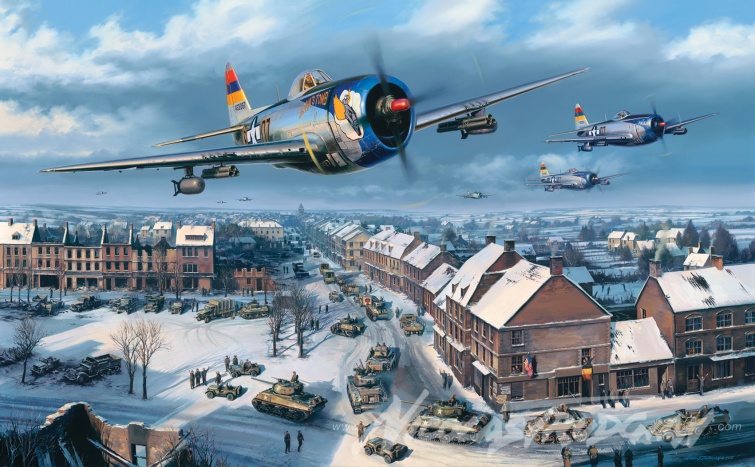 LIMITED EDITION PRINT by Nicolas Trudgian
When the Battle of the Bulge erupted in December 1944 the strategically important town of Bastogne, Belgium was a prime target for the advancing German forces and was subje >> more information
Release date July 15th 2013
NEW RELEASE - "Stalingrad"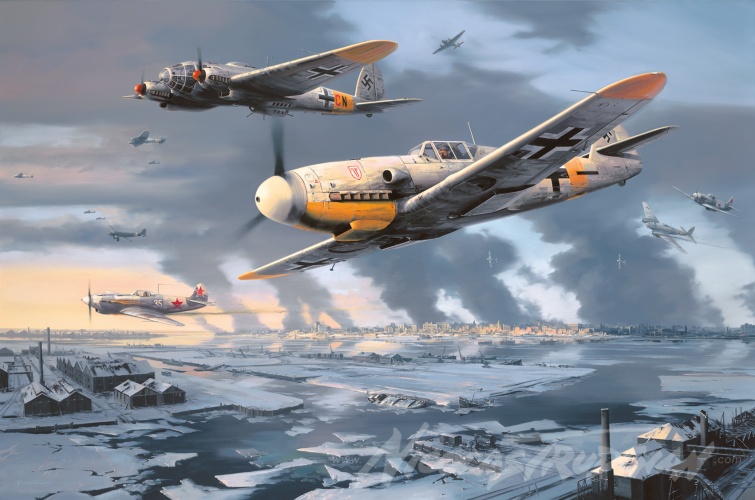 LIMITED EDITION PRINT by Nicolas Trudgian
COMMEMORATING THE 70TH ANNIVERSARY OF THE BATTLE OF STALINGRAD The Battle for Stalingrad started in the summer of 1942. By the bitterly cold early months of 1943, t >> more information
Release date June 24th 2013